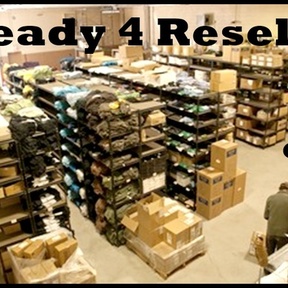 We are NOT Dropshippers. Our items are in the warehouse here in Ohio.
I've been a wholesale supplier to vendors since 1988.
Our Items are all NEW: No shelf pulls, returns, or defective items.
You are here to purchase items to resell. Buy from us with confidence.
Rule #1 (we learned way back in the '80's) Your profit comes from what you bought it for, not what you sold it for.
With that rule in mind, we make sure there's plenty of room for our customers to make a profit. We usually try to give the Wholesale and Retail value of each lot.
Orders are processed within 2 business days and ship from Ohio.
3 followed people