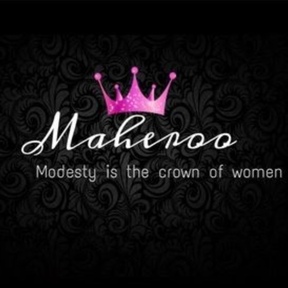 Welcome to "MAHEROO" : Modesty is the crown of women.
Encouraging Modest fashion.
One stop shop for retail/wholesale for all your Fashion and Style needs. Jewelry to accessories, we've got it all. Specialized in women accessories including Classy Handbags and fashion jewelry. Islamic hijabs, scarfs. Fusion of culture, we browse the fashion across the world and create our inventory, you will mesmerized with the jazzy yet affordable fashion accessories at Maheroo.
WE SUPPORT MODEST FASHION, COEXISTENCE & EQUALITY REGARDLESS OF RACE,RELIGION,NATIONALITY AND SOCIAL STATUS. We are all humankind!
NOTE:Description field is there for reasons, so please read descriptions as it gives details about product.
Peace ♥️ Love ❤️ From a Muslimah
2 followed people